At 96 years old, Uniland Corporation remains family-owned and maintains the same level of passion and excitement for the home-building industry as it did when it was first brought to life in 1926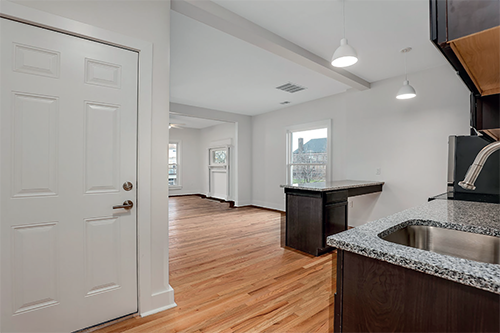 With only four years to go until its centennial, Uniland Corporation (Uniland) prides itself on being an innovative residential developer, says company's Chief Operating Officer Aaron Rosenhaus and fourth-generation Rosenhaus to lead the firm. In fact, it was Rosenhaus' great grandfather who established the company in the city of Detroit. Aaron, who now works with his father and a supportive team, discusses Uniland's best practices, and shares a few projects that exemplify the full extent to which its capabilities: completing third party general contracting, new developments and the renovation of multi-family communities.
Joint success serves as the glue that has kept the company operating for so long. "The idea is that I don't succeed unless my colleagues succeed, and vice versa. So, we listen to the needs of the project team members and set expectations early on to understand each project's unique goals," Aaron says. "When my grandfather came back from the second World War, that's really when this core value began to shine. It was under his leadership that we started opening up our business conduit to start earning the ability for joint venture partners, which successfully carried us through the early 80s," he says.
In the mid-80s, when the office market declined, Uniland seized the opportunity to pivot towards land and single-family housing development. "We would buy raw land, develop the lots, and then sell about two-thirds to other home builders, and build out the remaining third ourselves.
"Then, when the recession hit, we found opportunity to pivot our focus towards the multi-family industry, making key investments to grow Uniland property management, ownership and construction services," Aaron says.
Creative approach
Fast forward to 2011, when Aaron joined the Uniland team, he continued to build upon his family's legacy by maintaining a clear vision of the end product for each project and is a master at finding creative solutions to improve tenant experience. "Whether we're the sole developers, or doing third-party development, restoration, renovation, or even developing existing structures – there are unique creative opportunities for us to refine our skills.
"We have to consider the space in which we are given to work with, for example, when redeveloping an existing property, you might be confined by the parameters of the physical structure, but that actually allows the opportunity for us to explore new ways to improve the activation of each space – maximizing functionality and providing a high-quality curated product for the intended user – the tenant(s), all while creating the best long-term value for the property and specifically the building owner."
A recent example of this is demonstrated at Uniland's newest development, Philadelphia Haus located on West Philadelphia Street, Detroit, which started out as a dilapidated 120-year-old apartment building. Uniland re-designed the entire interior floorplan of the building to greatly increase unit square footages, create open floor plans, add tons of storage, and provide spaces that best meet the needs of today's modern tenant.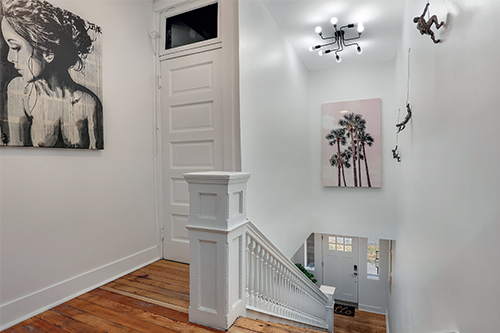 "Uniland does not just build for today, we build with the future in mind. We made sure to design the building's utility systems with the ability to easily convert it to condos by providing shut-offs, so the building can be individually metered with minor adjustment required," he explains.
Another example in downtown Detroit is Cathedral Towers Apartments, where, again, the company's ingenuity and innovation come to the forefront. "We were the construction manager at Cathedral Towers Apartments and discovered 34 granite kitchen countertops were cut too small for the project. So instead of all that material going to a landfill, Uniland redesigned the kitchens of a nearby Uniland development, Philadelphia Haus, to fit the salvaged granite that otherwise would have been thrown away. Uniland was able to minimize the impact at the Cathedral Tower Apartments renovation project while lowering a material cost for Philadelphia Haus and in turn reallocate those savings into additional value-add for Philadelphia Haus.
"This is another fantastic trait of Uniland – once we've set our budgets, that target is concrete. So, if we come under, those additional funds are reinvested into that project, for again, a better tenant experience," he explains.
Shared successes
A major component to Uniland's success is no secret at all: it's the people. Across its in-house network, the business boasts a strong, transparent and supportive culture that is crucial to creating its beautiful residential environments. "I mentioned earlier the idea of joint success; this, I think, is what attracts many of our long-term employees. But it's not just an idea, it's about demonstrating that across our company, our supply chain, and through our relationships with our clients and partners.
"We also place a massive importance on accountability, both downstream and upstream, and that's critical to building long-term, reliable relationships with both clients, our team, and business partners."
In fact, Uniland's company culture spurs one of the proudest data points Aaron is able to share. "Once an employee stays with us beyond that 18-to-24-month mark, we almost have zero turnover, which is remarkable in today's age; not only in the construction industry, but in the general labor market.
"When we've found an individual that we feel will become vital to our business, we work to make sure they feel valued and enjoy being part of our team. We put in the extra effort to maintain and really hold those relationships close to us. But in order to do that, we have to follow through on our actions by supporting and encouraging each other.
"I'll give you an example of where this really shone through: we had a project for a senior affordable housing community, in which we were contracted to renovate 60 kitchens in 60 days.
So, we'd enter an apartment unit, rip out the countertops and cabinets, install new ones, hook up the plumbing, and get out of there.
"We scheduled this job for one kitchen per day, and we made a deal with our employees that if we could beat that schedule but maintain our quality, we would share in the increased profit margins on this project, and I'm very proud to say that our crew – with no elevator access in the building – were able to renovate 60 kitchens in about 51 days.
"So, when final payment came, there was no hesitation in sharing that profit with the entire team. Our work is not always as easy as that, but when there is an opportunity to reward our staff for the fantastic work they do, we are not afraid to get in the trenches alongside them, and then gladly share the fruits of their labor; that's really what we try to do every single day."
Overall, Aaron emphasizes how proud he is of the relationships that have been part of Uniland's journey, both from an employee,client, partner, and supply-chain perspective. He is incredibly optimistic that the company will continue to thrive in the legacy laid down by his forefathers for many more years to come.